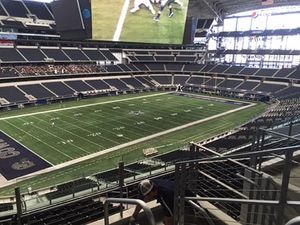 GPRS Scans For Conduits At Football Stadium
Ground Penetrating Radar Systems was contacted by a general contractor to locate the conduits inside a suspended slab at the Cowboys football stadium in Dallas, Texas. The contractor needed multiple core drills and anchor locations cleared for the ventilation and piping for the new restaurant opening in the stadium. Concerned about hitting a conduit and shutting down sections of the stadium, or the entire stadium itself, the contractor called upon GPRS to locate all the electrical inside the slab before making any penetrations.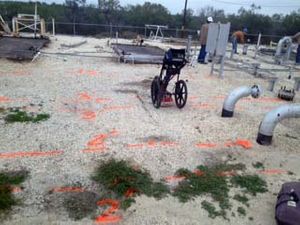 Ground Penetrating Radar Underground Utility Locate
Ground Penetrating Radar Systems works extensively with refineries. Prior to digging up old underground utilities, Brandon Campos-GPRS Texas was contacted to locate underground utilities within the proposed excavation path in San Antonio, Texas. Multiple lines were located using Ground Penetrating Radar and the Radio Detection Device.