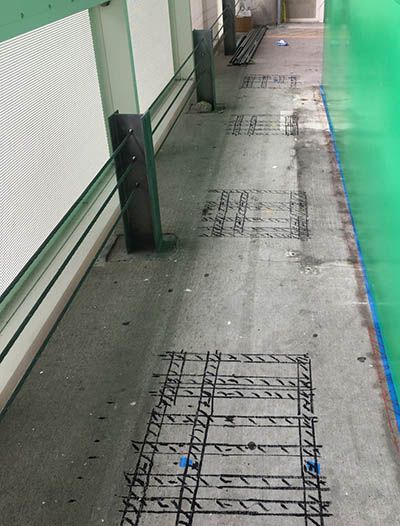 Concrete Scanning at Bush Intercontinental Airport
A large national signage company contacted GPRS to perform some concrete scanning at the rental vehicle complex at Bush Intercontinental Airport after a competitor had incorrectly scanned the wrong areas. GPRS was able to correctly determine the appropriate areas to scan and mark out all the post tension and other reinforcement in the slab prior to core drilling and installing of anchor bolts. GPRS used a black crayon to mark the reinforcement on the slab, and gave the client multiple options for locations to drill. GPRS was able to save the client money and providing a save work environment by ensuring no reinforcement was struck when coring, and the structural integrity of the building was not compromised.
To learn more about the capabilities of GPRS in the South Texas Gulf Region, contact Project Manager Jim Cardoza at (713) 253-7072 / jim.cardoza@gprsinc.com or Nate Loyola at (832) 262-3438 / nate.loyola@gprsinc.com.