GROUND PENETRATING SERVICES IN TEXAS
Ground Penetrating Radar Systems of Austin
Ground Penetrating Radar Systems, LLC, is Austin's largest company specializing in the detection of underground utilities and the scanning of concrete structures. GPRS has an extensive nationwide network of highly trained and experienced technicians in every major U.S. market. When clients hire GPRS, they have the peace of mind of knowing that they have the most reliable scanning technology on their job site and they'll receive the assistance of a technician who can provide them with the most accurate data. For over a decade, GPRS has been the industry leader by providing outstanding service and cutting edge technology, keeping projects on time, reducing safety risks, and putting our relationships with our clients before profit.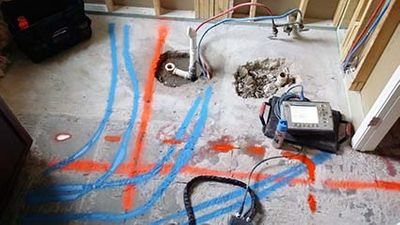 FEATURED CONCRETE MAPPING STORY
Mapping Water Lines From Manifold In Bathroom Remodel in Austin,Texas
Renovating a bathroom can be a headache, especially if you're trying to cut a hole in order to move a drain and you end up severing a water line in the process. Austin, Texas area general contractors know how to avoid these types of headaches: they call GPRS. In the right hands, GPR can work wonders; even locating precise locations of water lines, post-tension cables, and grade beams.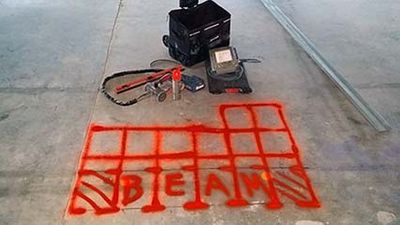 FEATURED CONCRETE SCANNING STORY
Identifying Rebar And Grade Beams Prior To Core Drilling in Austin,Texas
When a plumber was working on a building renovation in Austin, Texas, he determined that the project required the installation of a water line which would pass through a slab of concrete. Knowing the potential risk and costly damage that could result from blindly cutting into a concrete slab, the plumber called Corey Brecht with GPRS of Central Texas to scan the area.