GROUND PENETRATING SERVICES IN TEXAS
Ground Penetrating Radar Systems of Dallas
Ground Penetrating Radar Systems, LLC, is Dallas's largest company specializing in the detection of underground utilities and the scanning of concrete structures. GPRS has an extensive nationwide network of highly trained and experienced technicians in every major U.S. market. When clients hire GPRS, they have the peace of mind of knowing that they have the most reliable scanning technology on their job site and they'll receive the assistance of a technician who can provide them with the most accurate data. For over a decade, GPRS has been the industry leader by providing outstanding service and cutting edge technology, keeping projects on time, reducing safety risks, and putting our relationships with our clients before profit.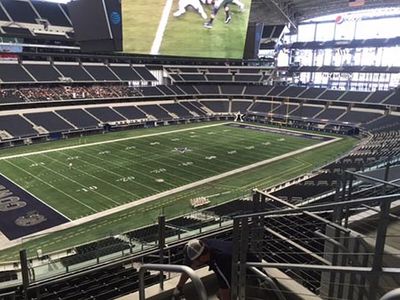 FEATURED CONCRETE SCANNING STORY
GPRS Scans For Conduits At Football Stadium in Dallas,Texas
Ground Penetrating Radar Systems was contacted by a general contractor to locate the conduits inside a suspended slab at the Cowboys football stadium in Dallas, Texas. The contractor needed multiple core drills and anchor locations cleared for the ventilation and piping for the new restaurant opening in the stadium. Concerned about hitting a conduit and shutting down sections of the stadium, or the entire stadium itself, the contractor called upon GPRS to locate all the electrical inside the slab before making any penetrations.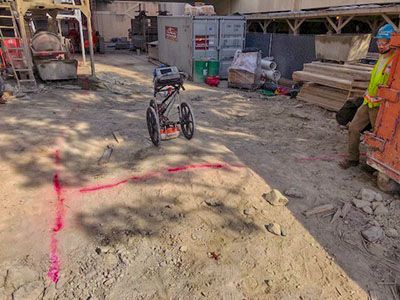 FEATURED UTILITY LOCATING STORY
Electrical Lines Located Prior To Trenching Dallas,Texas
Ground Penetrating Radar Systems was contacted by a general contractor in Dallas, Texas to locate any underground utility lines that would obstruct a trench path to put in a new conduit that would be running through a very active job site. The client was extremely concerned of hitting heavy electrical due to the active hospital surrounding the job site that could be shut down if a significant line was struck. The electricians met Ground Penetrating Radar on site and walked through the project details while marking out locations that needed to be cleared of any and all utilities.