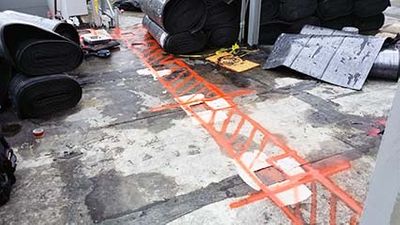 Highlighting Location of Post Tension Cable Bundle at High-rise
A general contractor who was working on a hotel project in Austin, Texas asked our central Texas office to locate bundles of PT cables prior to drilling plates for a hand rail installation. The GPRS technician was able to locate the bundles with an accurate depth in a timely manner.
To find out how GPR can help you drill safely, contact Corey Brecht at (512) 417-6105 or via e-mail at corey.brecht@gprsinc.com.